It can be challenging for local businesses to break through and get found–particularly online. Local SEO has grown in importance over the past few years for businesses who want to dominate the SERPs within a particular city or region. But even with the best SEO strategy, you're still not likely to own the first (or second, or third!) spot for local searches–especially those with purchase intent. Those belong to local search ads.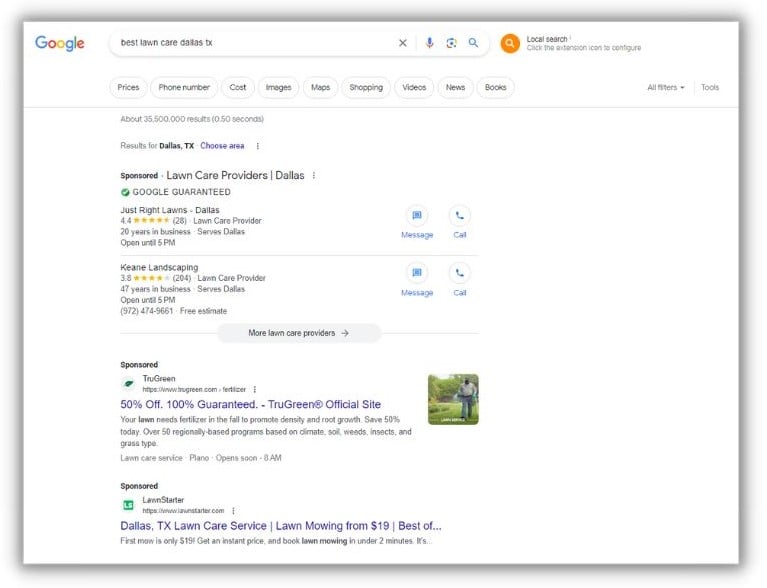 Every result above the fold is a paid search result.
But showing up in these coveted spots requires expertise in a number of areas. You need to bid on the right keywords, have the right ad strategy, and target the right locations.
That's where it pays to understand how to optimize your Google Ads location targeting. In this post, we're covering:
Let's begin!
5 common pitfalls of setting your Google Ads location targeting
When you create a campaign in Google Ads, you have near-limitless location targeting options to choose from. Targeting the whole world, country, state, city, or zip code–the steps are easy and nearly identical.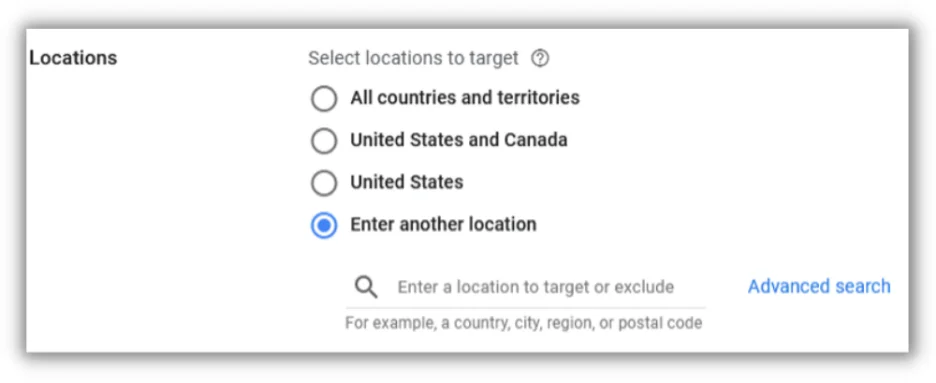 But that simplicity and ease with endless choice often cause advertisers to make mistakes before their first ads are even live.
🛑 Worried you're making more mistakes in Google Ads? Find out with a free, instant audit >> Google Ads Performance Grader
1. Don't make decisions with your gut!
All humans are biased, and we over-appreciate our own experiences. Don't let your experiences blind your marketing. You're likely the most experienced searcher regarding your own business–and your prospective customers certainly have a different background than you.
You might assume that only people in your business's town or neighborhood would become customers. Still, you might be surprised at how far people are prepared to travel to find a dentist, doctor, or lawyer they trust (or how far they'll travel to get away from the options in their own backyards!).
Instead of considering just your immediate area, view data within Google Analytics to see where past visitors came from and how well they converted on your site. You may be surprised to see how intentionally people might search for your business, even several cities or states away.
2. Don't target areas based on their demographic profile
You see your customers every day, and you likely know them the best! Understanding your target audience will be key to building your campaigns, but it might lead you astray when setting up your location-targeting settings. Towns and cities might have very different demographic profiles, but none are strictly homogenous. Even if your target audience is more concentrated in one area, they will search for you wherever they are.
Instead of strictly targeting areas based on their demographic profile, consider improving your ads to target users based on their demographics and other audience signals.
3. Don't over-rely on your CRM data for your customers' locations
If you're collecting data from your past customers–you're setting yourself up to make better decisions in both your business and advertising. But when it comes to their customers' location data in your CRM, take that with a grain of salt.
Remember that their home address isn't always where they're searching. Especially since nearly two-thirds of searches in the US are coming from mobile devices, your customers are likely finding you while they're searching at home, at work, and everywhere else they go.
Your first-party customer data is among the most powerful tools to optimize your Google Ads campaigns.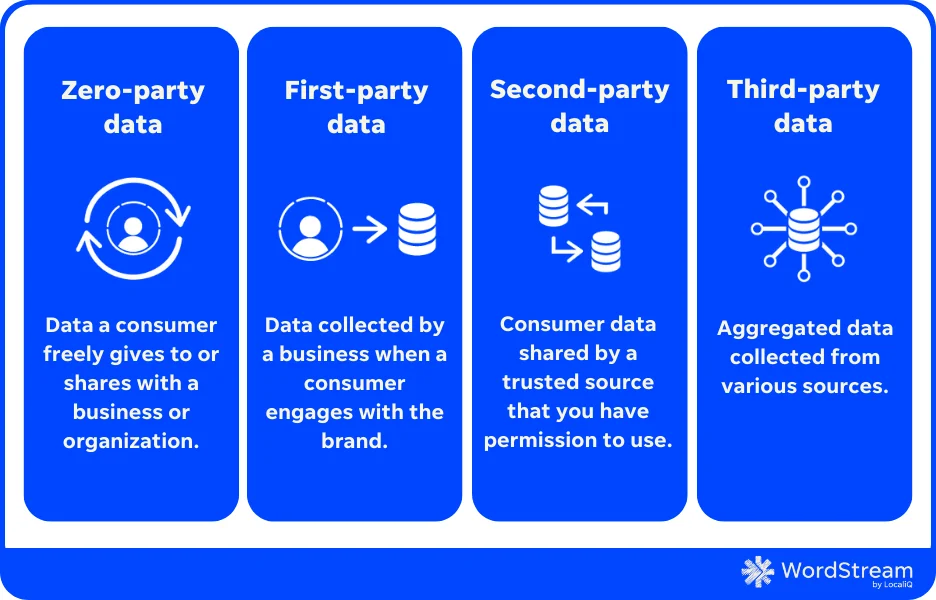 Use your CRM data to measure offline conversions and create customized audiences with Customer Match. But when setting up location targeting, use your customer's location data as a starting point for your analysis, not the end.
4. Be cautious of radius targeting
A common approach for many local businesses is to set their campaigns' location as a few-mile radius around their storefront. It's a simple approach that can help you ensure that you're reaching your local audience in all directions.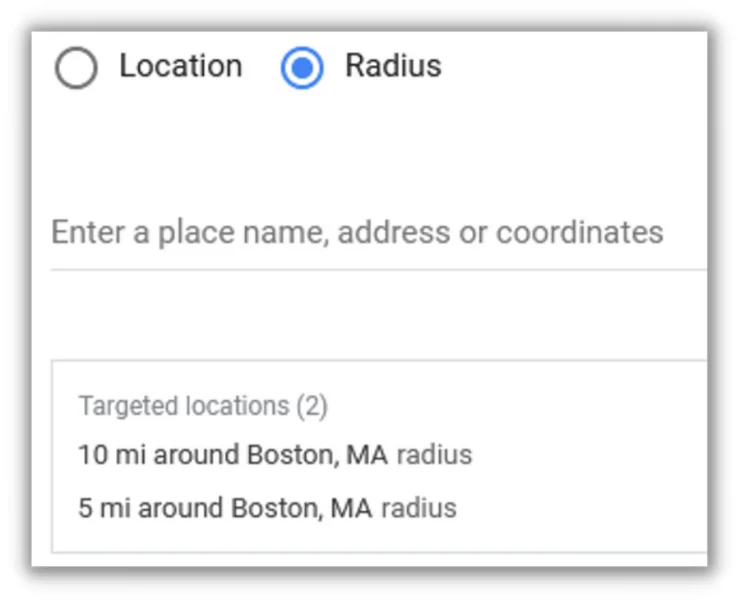 But radius targeting is deceptively simple–setting a radius of "a few miles" can quickly escalate to your ads reaching a much larger audience than you intended. Agreeing to "target a 10-mile radius" might quickly sound like it's twice the area of "targeting a 5-mile radius"–but it's actually not. That 10-mile radius area is four times as large as that 5-mile radius area. Remember–a circle's area grows exponentially with its radius's size!
Be aware of that verbal trick when you set up your radius targeting. Even if unintentional, your agency or marketing team may increase your reach (and necessary budget) significantly more than you first hear.
Of course, the opposite is also true. If you're a local business with a limited budget, an effective way to reign in your campaigns' needed budget is simply to reduce the size of your targeting radius. This verbal trick can be a sneaky way to get a proud business owner or stakeholder to agree to a significant cut in their campaign's ambitious reach without sounding like you're cutting your targeting too much.

5. Revisit your targeting regularly
Once your campaigns are up and running, it's easy not to look back at their settings. After all, campaigns require enough regular review and optimization of their keywords, negative keywords, ads, assets, bids, and account structure. But still, too many advertisers never revisit the location settings they launched their campaigns with. Even if perfect at the time–people move, cities change, and how people search evolves.
Make it a point to review and revisit your location targeting in your campaigns at least every six months. A campaign that is performing well may be worth expanding into some new areas. Or a campaign that is struggling may have too ambitious reach as-is.
💡 Free guide >> 10 Tricks to Get the Click: How to Write Exceptional Ad Copy
How to analyze your location performance in Google Ads
Over the years, Google has changed and hidden its reporting for how your ads perform in different geos. Luckily, you can still see exactly where your ads show the most, their costs, and conversions across different geographic areas.
1. Using the Google Ads location report
The most straightforward place to start is the most obvious. The locations report directly within Google Ads is readily accessible from the left-hand menu in a campaign. Sometimes hidden at the bottom of the bar, click "Locations > Locations," and you'll see a standard report that includes each targeting region you typed into your campaign settings.

If you've only created one location target in your campaign, this is a trivial report as-is. Even if you were to include several, many advertisers get limited value from this screen.
Let me tell you the trick. Check off all your targeted locations, and now a new option appears for "Narrow by." Click Narrow by–and you'll be amazed at the specificity you can break your Google Ads geo data down. You can break this national data down to the state, county, city, or zip code. Furthermore, you can see data on unique areas like Congressional districts or Nielsen DMAs or areas of interest like Airports and Universities.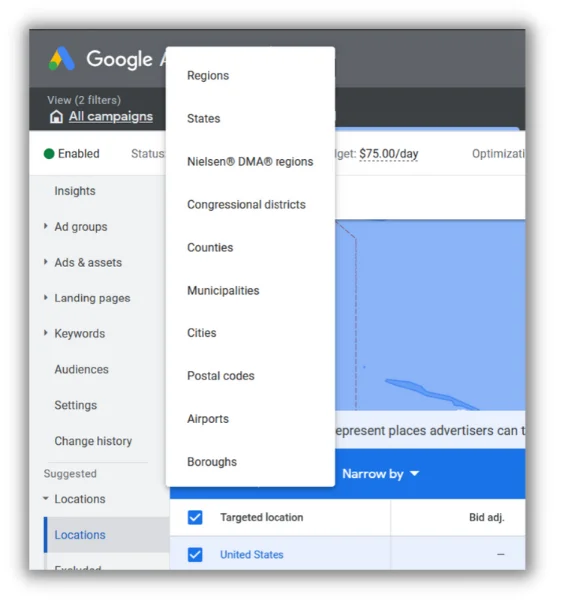 2. Using the Google Ads distance report
The Google Ads distance report is particularly useful to advertisers who use radius targeting. If you're unsure how large a radius your campaigns should target, the distance report will become your best tool. To access the Google Ads distance report, select the "Reports" icon in the top right corner of Google Ads. From there, select "Predefined reports (Dimensions)" > "Locations" > "Distance."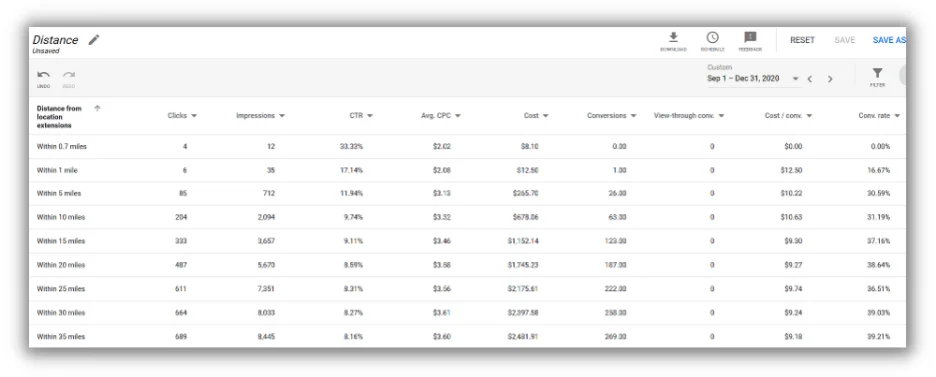 The Google Ads distance report will show how your ads perform at different distances from your Location Assets (formerly Location Extensions). You can customize the columns to include relevant metrics or further segment the data.
Bear in mind that this report shows cascading radii that grow in size as you get further from your business. Each row's data includes the one above it–i.e., the data from "Within 5 miles" is also counted in the row for "Within 10 miles."
To see how searchers behave within these ranges, you can easily export this data into Looker Studio or Excel for quick manipulation. Once exported, some simple subtraction can help you understand how people search and convert at different distances from your location. To know how your ads are performing between 1 and 5 miles away, subject the data in the "Within 1 mile" row of the location report from the data "Within 5 miles." Repeat that process for further distances, and you'll begin to see how far is "too far" for your local searchers.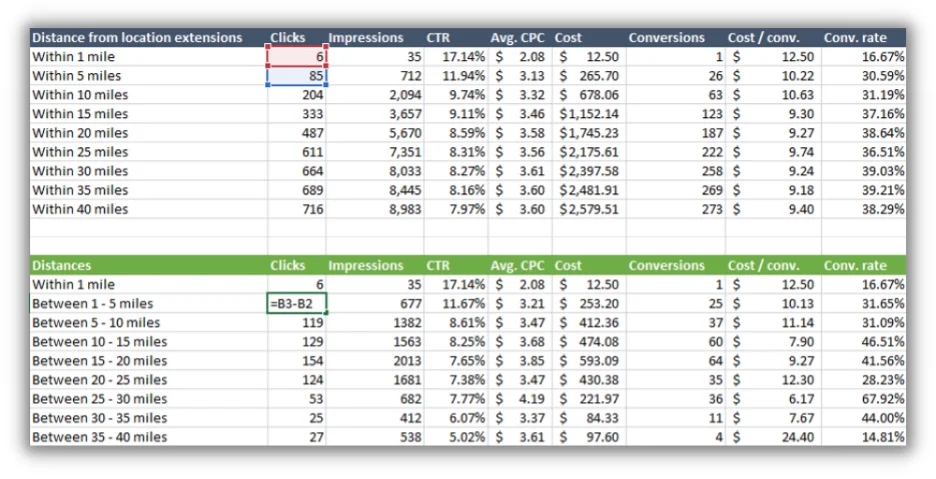 How to optimize your location performance with bid adjustments in Google Ads
Now that you have more insight into how your ads perform in different areas, you can optimize your targeting. Some easy wins might be to expand your reach by targeting neighboring regions or reducing wasted spend from areas that haven't converted well for you. But don't get hung up on the binaries of just targeting or excluding–you can use location bid adjustments to bid more aggressively for areas near your business where you expect local users to be easier to convert and reduce your bids as a searcher is further away.
Using location bid adjustments, you can still reach audiences far away while prioritizing your spend and focus on a hyper-specific local market.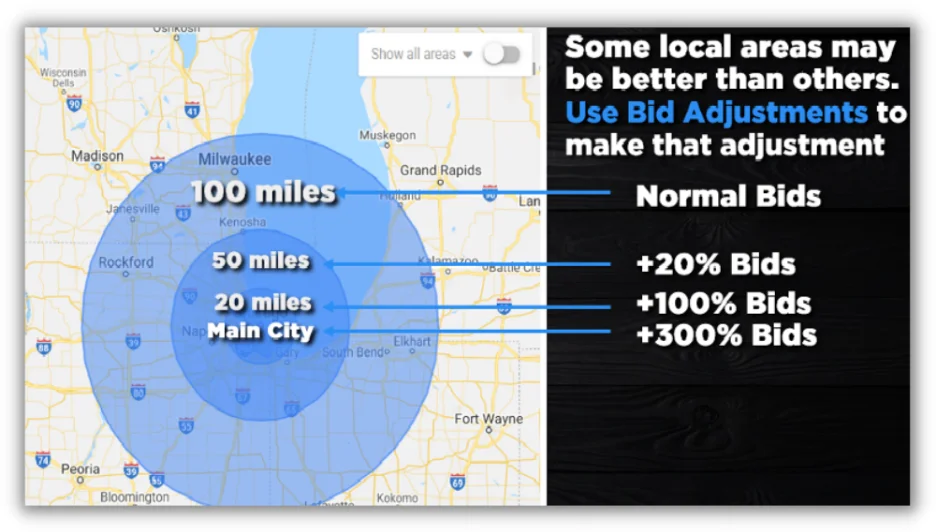 It can be intimidating for local businesses to choose where to target their PPC campaigns. Google Ads offers advertisers a lot of choice, and it can often feel like you're risking your limited budget by targeting an area too wide or too far from your backyard.
Luckily, savvy advertisers know how to find data hidden within these geographic reports and use it to find new opportunities to reach prospective customers and minimize your wasted ad spend.
Here are those five pitfalls to avoid when it comes to Google Ads location targeting:
Don't make decisions with your gut!

Don't target areas based on their demographic profile

Don't over-rely on your CRM data for your customers' locations

Be cautious of radius targeting

Revisit your targeting regularly